Description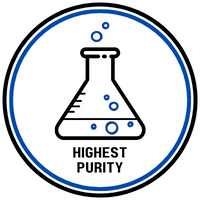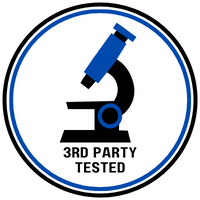 ---
S4
Capsules: 25mg per Cap – 60 Capsules
Chemical Formula:C19H18F3N3O6
Molecular Mass: 441.4
Synonyms: Andarine, 401900-40-1, GTX-007, (2S)-3-(4-acetamidophenoxy)-2-hydroxy-2-methyl-N-[4-nitro-3-(trifluoromethyl)phenyl]propanamide, GTX007
CAS Number: 401900-40-1
PubChem: 9824562
Shelf Life: 36 months
Synonyms Andarine, Andarin, S-4, GTx-007
---
By purchasing from AMERICAN RESEARCH, you agree that you are purchasing Research Chemicals. AMERICAN RESEARCH products are furnished for LABORATORY RESEARCH USE ONLY.
This product should only be handled by qualified and licensed professionals. The product may not be used as a drug, agricultural or pesticide product, food additive, or household chemical – and may not be misbranded as such. All information on this website is available for educational purposes only. Bodily introduction of any kind into humans and/or animals is strictly forbidden by law.
*Research chemicals are chemical substances used by scientists for medical and scientific research purposes. One characteristic of a research chemical is that it is for laboratory research use only; a research chemical is not intended for human or veterinary use. This distinction is required on the labels of research chemicals and is what exempts them from regulation under parts 100-740 in Title 21 of the Code of Federal Regulations (21CFR).
ALL ARTICLES AND PRODUCT INFORMATION PROVIDED ON THIS WEBSITE ARE FOR INFORMATIONAL AND EDUCATIONAL PURPOSES ONLY.
The products offered on this website are furnished for in-vitro studies only. In-vitro studies (Latin: "in glass") are performed outside the body. These products are not medicines or drugs and have not been approved by the FDA to prevent, treat and/or cure any medical condition, ailment or disease. Bodily introduction of any kind into animals or human is strictly prohibited by law.